N&EMPF 2022 PDI EXHIBITION AUDIO-VISUAL
Dear Member
First of all, many thanks to you if you were amongst the attendees who viewed Kieran Metcalfe's acclaimed talk on landscape photography last Tuesday, and my special thanks to Kevin Marples for chairing the evening in my absence.
I am delighted to say that I will be present at this Tuesday's meeting, and in more senses than one…
Tuesday, January 25th at 7.30 pm, Derby City PC presents the N&EMPF 2022 PDI EXHIBITION AUDIO-VISUAL.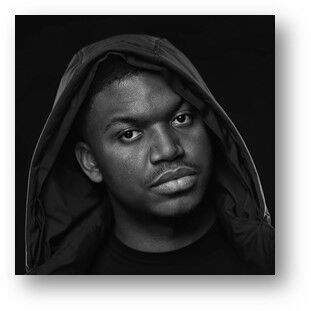 Yes, as well as hosting the meeting, my presence will be felt in the audio-visual as once again I have voiced the commentary and provided the music. As always, I look to make this presentation as engaging as possible.
This is greatly helped by the fact that this is a show representing the crème de la crème of club photography in our federation.
Furthermore, our club gained several acceptances, and even an award: Pamela Severn's superb portrait of Saleem pictured above was Commended.
Also pictured is Water Rail Feeding by Angela Plumb, Straining Every Sinew by Brian Stephenson and Gathering Steam by Simon Beynon.
As always, there is a wide spectrum of subject matter on show: portrait, nature, sport, landscape, still life, architecture and creative, with all images to a very high standard..
This is a 110-minute presentation and, like the best cinema film, needs to be seen on the big screen… that's the one at Littleover Social Club!
Don't forget… a week on Tuesday, February 1st, we hold our Annual General Meeting and it's probably the most important AGM we'll be holding since we moved to a new venue in 2010, not least as there are many proposals we need to vote on.
See you this Tuesday.
All the Best
Ashley Franklin ARPS | ABPPA | APAGB | BPE1*
Chairman | Programme Secretary