Programme 2019
FEBRUARY
4th - ANNUAL PDI COMPETITION
Judge: Peter Cheetham HonPAGB
11th - CAROL McNIVEN YOUNG FRPS, CPAGB, BPE1*
TOTAL IMMERSION
Carol is a supreme portrait photographer who will be talking about the inspiration and preparation for her FRPS Panel and her remarkable photographic 'journey' from beginner to Fellowship in only five years.
18th - MEMBERS' EVENING
Award-winning portrait photographer
Verity Assad
will be bringing her studio lights and her favourite studio model, Beatrice, so bring your camera bag. Bring also your pictures for our Image Forum with Neil Humphries.
25th - ANNUAL PRINT COMPETITION
Judge: Ian Pinn
27th - FOUR-WAY COMPETITION - Rolls Royce (Derby) PS Leg
Into battle we go with Beeston CC, Ilkeston Photo 2000 and Rolls-Royce PS. A high quality showcase of DPIs and Prints. Come along and give your support.
MARCH
3rd - N&EMPF PROJECTED IMAGE CHAMPIONSHIP – Arnold Leisure Centre
4th - TERRY DONNELLY - FRPS, FSWPP, FBPE, MPAGB
TERRY TALKS SONY MIRRORLESS
One of Britain's most exciting photographers will be sharing his love for Sony Full Frame Mirrorless cameras. Terry will explain its technological advancements and innovations and reveal how these have improved his photographic workflow. Terry will also show his distinction work – he holds three Fellowships - and personal projects, explaining the various stories behind the pictures.
NB: Venue is the Mostyn Suite
Terry Donnelly is a Sony Europe Imaging Ambassador
11th - HOWARD PRATT - LANDSCAPE - MY APPROACH
Howard is a long-time commercial photographer whose love of landscapes was re-ignited by a move to Derbyshire. In this talk, he reveals his influences, delves into his passion and shows us images from the Peak District and beyond.
12th - FOUR-WAY COMPETITION - Ilkeston Photo 200 Leg
Into battle again with Beeston CC, Ilkeston Photo 2000 and Rolls-Royce PS.
16th - PHOTO SHOW at the NEC - until 19th
18th - MONTHLY COMPETITION (PDI): TREES
Judge: Steve Myall EFIAP, BPE4*
25th - PADDY RUSKE - BACK GARDEN NATURALIST
This Staffordshire-based photographer, who was Highly Recommended in the British Wildlife Photography Awards of 2016, will show us how he set up his garden to take wildlife photos.
APRIL
1st - MEMBERS EVENING
8th - ANDREW APPLETON - LIGHTROOM - THE ESSENTIALS
Andrew has been using Adobe Lightroom right from its inception, and has for many years run popular courses on this powerful image editing software. Andrew will talk about how Lightroom helps you import, organise, manage, and find your images.
15th - MONTHLY COMPETITION (Print): MONO
Judge: Derek Doar DPAGB
22nd - BANK HOLIDAY - NO MEETING
29th - KEITH BROWN FRPS, MPAGB, APAGB, EFIAP
& KATE BROWN LRPS, DPAGB - SPECIAL EDITION
Keith is one of the most awarded audio-visual photographers in the country and will be accompanied by his wife Kate. They'll be showing some of their favourite sequences, encompassing a variety of styles and subject matter.
MAY
6th - BANK HOLIDAY – NO MEETING
13th - DAVE STEWART - WET AND WILD
Dave will be showing us a collection of prints illustrating his career as a professional sports photographer, especially in the world of water sport and motorcycle events.
20th - MONTHLY COMPETITION (PDI): PEELING PAINT OR RUSTY WORLD
Judge: Malcolm Sales ASWPP
27th - BANK HOLIDAY – NO MEETING
JUNE
3rd - MEMBERS' EVENING
10th - NAT COALSON ARPS
PHOTOGRAPHIC ABSTRACTION & FINE ART
'I promise you an inspiring evening' says photographic artist Nat, who will share examples from his diverse body of work and discuss the development of his fine art business. You will learn powerful techniques for creating compelling abstract photographs and gain key insights to crucial skills for photographic design and exhibition production that apply equally across all photographic genres.
17th - MONTHLY COMPETITION (Print): ANIMALS
Judge: David Gibbins ARPS, APAGB, EFIAP/b, BPE5*
24th - DIANNE OWEN FRPS - THE NEXT STEP
Dianne is a passionate photo artist whose print talk will focus on her stunning and very individual creative imagery. The prints cover a wide range of subjects, ranging from Still Life and Landscape to Digital Art. Please note: Dianne is happy to give hints and tips but this is NOT a 'How To' workshop-based talk. Dianne is supported by Hahnemühle Fine Art.
JULY
1st - TONY THOMAS EFIAP - MY JOURNEY INTO DIGITAL
When Tony bought his first digital camera 7 years ago, he embarked on a massive learning curve. 'I always referred to myself as a dinosaur working in the darkroom' says Tony, 'but with the aid of Photoshop, dinosaurs can learn new tricks. Now I am retired, there is more time for lots of frustrating hours with the computer!' This talk, which includes many landscapes of his beloved home county of Shropshire, charts that journey from dinosaur to digital animal!
8th - ERICA ORAM CPAGB, AFIAP, BPE2* - SEEING OPPORTUNITY
This promises to be a fascinating talk about seeing the photographic potential in whatever opportunities come Erica's way. Erica says: 'I try to use an open minded, creative and artistic approach to photography (both in-camera and using digital manipulation) with an aim to producing something a bit different.'
15th - MONTHLY COMPETITION (PDI): WATER
Judge: Sue Wilson DPAGB
22nd - MEMBERS' EVENING
29th - N&EMPF 2018 PRINT EXHIBITION – Audio-Visual Presentation
See the crème de la crème of prints from over 40 clubs within the North & East Midlands Photographic Federation.
SUMMER PROGRAMME (AUGUST & EARLY SEPTEMBER)
A series of informal outdoor meets, visits and social events to be arranged for three Mondays in August and the first two Mondays in September. Members' suggestions are welcomed.
SEPTEMBER
16th - GARY LANGLEY DPAGB - FACES & PLACES
Gary has built up a great reputation for both his powerful, provocative, upfront portraits – 'I strive to capture the individuality in everyone' he says - and the painterly creations which come from his shots of landscapes, seascapes and the natural world.
23rd - MONTHLY COMPETITION (PRINT): ABANDONED
Judge: Jacqui Jay Grafton ARPS, EFIAP, DPAGB, BPE4*
30th - MEMBERS EVENING
OCTOBER
7th - THE CLAY CROSS NATIONAL 2019 - Audio-Visual Presentation
This digital image exhibition attracts the finest club photographers in the UK. Come see some truly inspiring photography in a fast-moving audio-visual show with commentary by your illustrious Chairman.
14th - DAVID CUDWORTH BPE3*
A PHOTOGRAPHIC JOURNEY FROM SEA LEVEL TO EXTREME ALTITUDE
This passionate landscape photographer takes us on a journey through the UK, Europe, Australia and Nepal, starting at the oxygen rich seashore in Whitby and concluding with the challenge of trying to capture the vista from the summit of a Himalayan peak where the effective oxygen level was just 9%.
21st - MONTHLY COMPETITION (PDI): CITYSCAPE
Judge: Sue Hutton ARPS
28th - GEOFF HICKS LRPS - PHONE BOXES AND OTHER PROJECTS
Most of Geoff's photography is centred around projects. As he explains: 'I find it concentrates my mind, and makes me think more creatively about what I'm feeling.' Along with phone boxes, Geoff's projects have included Tinsley Viaduct, Chesterfield Wagon Works and Pleasley Hill. Through this talk, Geoff aims to illustrate how projects can be used to give a narrative, in a different way from the usual club single image.
NOVEMBER
4th - STEVEN FAIRBROTHER - UP HIGH, DOWN LOW
Award-winning landscape photographer Steven shows us his photography taken 'down low' – with a tripod – to 'up high' – with a drone. We'll see a mix of images from the Lake District and other places around the UK with Steve talking about his approach to landscape photography, how to make the most of a scene, and his move into both drone photography and video.
11th - ASHLEY FRANKLIN ARPS, ABPPA, APAGB
THE WIDER WORLD OF PHOTOGRAPHY PART 2
More fascinating imagery beyond the pictorial camera club world, exploring the history, style and impact of aerial, advertising, landscape, sport and science and nature photography, plus an insight into the controversial world of photo art. Includes the work of Ansel Adams, Eamonn McCabe, Marc Aspland, Yann Arthus Bertrand, John Blakemore, Tim Flach, Stephen Dalton, Michael Kenna, Michael Levin, Frans Lanting, Lennart Nilsson and Andreas Gursky. An evening of iconic, inspiring and thought-provoking photography.
18th - MEMBERS' EVENING
-
Venue: Rose Room
25th - BARRY PAYLING ARPS APAGB EFIAP/b BPE5 CPAGB A/V
WILD BRITAIN
Barry Payling is amongst a unique band of photographers in the world who practise "pure photography" Each Barry Payling photograph is a true rendition of the scene. The image is exactly as it was seen through the camera lens. There will have been no manipulation whatsoever, either by analogue or digital means. In any print there has been no lightening or darkening (dodging or burning). In both the taking of the image and in the printing of it, no filters have been used on the camera or in production of a print. The cameras used are purely mechanical. They do not have either autofocus or zoom lenses and amazingly no light meter has been used - exposure being based solely on experience.
Wild Britain is the slide show which Barry tours with annually around the UK. The content changes each year and although Barry is renowned for his landscape work the show features many other subjects - along with Barry's anecdotes! Shot on Hasselblad cameras and Velvia 50 transparency film the images are projected via the world famous Hasselblad PCP 80 projector.
DECEMBER
2nd - MONTHLY COMPETITION (Print): AFTER DARK
Judge: Robert Falconer
9th - BILL ALLSOPP - DIGITAL MONOCHROME METHODS
Bill is nothing if not passionate about his photography: 'My camera is a brush to paint the world' he declares. In this talk, he examines some of the methods he employs to create monochrome images using a digital camera, with before and after examples.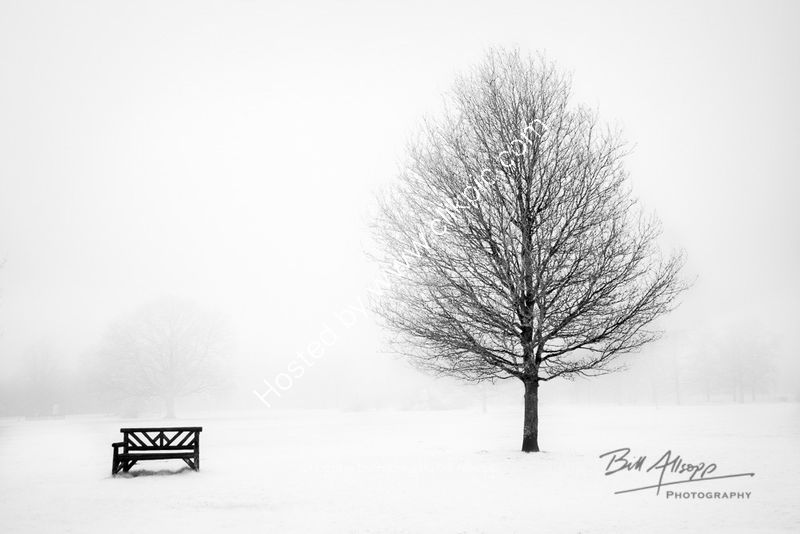 16th - CHRISTMAS SOCIAL Venue: Littleover Social Club
Come along – with partner – to enjoy a night of fun, food and quizzing. Please bring an item of food and a raffle prize and prepare to party. This event is free.
23rd - CHRISTMAS WEEK - NO MEETING
30th - NO MEETING
JANUARY 2020
6th - GIANPIERO FERRARI FBPE, DPAGB, FRPS
ONE YEAR IN WILDLIFE
An evening with one of the finest wildlife photographers in the UK, a winner in 2017 of PAGB Nature Photographer of the Year. You will be fascinated to see the way Gianpiero approaches his photography through the seasons, with images taken in both the UK and Europe. A great believer in finding the wildlife himself rather than attending staged or set-up 'wildlife days', Gianpiero's expertise, experience and enthusiasm will make for a fascinating, educational and inspiring evening.
13th - DAVID KEEP ARPS, DPAGB, ABPE, AFIAP
UNDERWATER PHOTOGRAPHY 2: THE BIG STUFF
In this eagerly-awaited sequel to his hugely popular talk in 2018, David returns to focus more on the big creatures he encounters on and under the water, including crocodiles, whale sharks, dolphins, manatees, sea lions and seals.
20th - ANNUAL GENERAL MEETING
27th - GUY EDWARDES BA (Hons) Photography
SEEING THE LIGHT
It's welcome back to one of the UK's leading landscape and nature photographers who provides images for publishers and advertisers around the world and runs 30 workshops a year all over Europe. In his talk, Guy will show techniques such as painting with torchlight, shooting wildflowers with long telephoto lenses and how to approach wildlife; he also touches on post-processing techniques.