Programme 2020
FEBRUARY
3rd - ANNUAL PDI COMPETITION
Judge: Steve Roper APAGB, CPAGB
10th - MALCOLM SALES QEP, ABIPP, ARPS
SMARTPHONE PHOTOGRAPHY
A pro photographer who shoots pictures with his phone!?… This you've got to see. Malcolm will demonstrate some of his techniques for shooting and editing photos on his Smart Phone. Although Malcolm uses an Apple iPhone, his techniques are equally applicable to Android phones and tablets and he will also demonstrate using an iPad as well as guiding us through the many apps he uses.
17th - MEMBERS' EVENING - A GUIDE TO DISTINCTIONS
Stewart Wall
MA, ARPS, PGCE - a Royal Photographic Society (RPS) Distinctions Panel Member - will guide us through the Licentiateship, Associateship and Fellowship distinctions that can be achieved through the RPS, showing us successful L, A and F panels. In the second half, our members
Sarah Middleton
and
David White
will help guide us through the distinctions that can be gained through British Photographic Exhibitions (BPE), the Photographic Alliance of Great Britain (PAGB) and the Fédération Internationale de l'Art Photographique.
20th - FOUR-WAY COMPETITION - Beeston Leg
Into battle we go with Beeston CC, Ilkeston Photo 2000 and Rolls-Royce PS. A high quality showcase of DPIs and Prints. Come along and give your support.
24th - ANNUAL PRINT COMPETITION
Judge: David Gibbins ARPS, APAGB, EFIAP/b, BPE5*, CPAGB/AV
MARCH
2nd - NO MEETING Broughton Suite unavailable. Pub anyone?
8th - N&EMPF PROJECTED IMAGE CHAMPIONSHIP – Arnold Leisure Centre
9th - FOUR-WAY COMPETITION - Home Leg
Judge: Erica Oram CPAGB, AFIAP, BPE2*
Into battle again with Beeston CC, Ilkeston Photo 2000 and Rolls-Royce PS.
14th - PHOTOGRAPHY SHOW at the NEC, BIRMINGHAM - until 17th
16th - MONTHLY COMPETITION 1: - IN THE RAIN (PDI)
Judge: Dave Hollingsworth CPAGB
CANCELLED DUE TO CORONAVIRUS OUTBREAK
23rd - MARTIN VAUGHAN ARPS, BPE4*- FURTHER WILDLIFE ADVENTURES AROUND ASHBY
Club member Martin's latest talk takes us through the projects he has done within five miles of his home. He shows what can be achieved with patience and perseverance: following grebes from nest-building to the chicks leaving; going up in the world to photograph nesting nuthatch and woodpeckers and down to ground level to get award winning shots of water birds. We will also hear the stories of how those images were achieved: he learnt how to use a tripod up a tree, was charged by a swan and used superglue to get better nest photos!
CANCELLED DUE TO CORONAVIRUS OUTBREAK
30th - MEMBERS' EVENING - RAW TO RESULT
A fascinating evening in prospect. Several members will have previously shared their RAW images with other members and tonight is where we see how those other members have processed and/or treated the images. Hopefully, this will elicit a lot of discussion about the many and various ways an image can be processed.
CANCELLED DUE TO CORONAVIRUS OUTBREAK
APRIL
6th - SHARON PRENTON JONES FIPF, ARPS, EFIAP/G, BPE5*, DPAGB & ROBERT PRENTON JONES EFIAP/G, BPE4*
HOW TO DEVELOP YOUR OWN STYLE IN PHOTOGRAPHY
Sharon and Robert are both international multi-award winning photographers. Taking their inspiration from history, art and mythology, this husband and wife team have become known for their cutting-edge creative photographs and composite photography workshops.
CANCELLED DUE TO CORONAVIRUS OUTBREAK
13th - BANK HOLIDAY - NO MEETING
20th - MONTHLY COMPETITION 2: - MONOCHROME (PRINT)
Judge: Derek Doar DPAGB
CANCELLED DUE TO CORONAVIRUS OUTBREAK
27th - JAMES KERWIN - ABANDONED ARCHITECTURE
James has been shooting abandoned buildings since 2014 and has built up a large portfolio taken in some of the most striking locations in Europe and beyond. His images capture textures and details showing how time and nature have taken over the interiors. Shooting everything from chateaus to sanatoriums, James' images show the beauty in decay and neglect, creating a romantic approach to the mystery within the images.
CANCELLED DUE TO CORONAVIRUS OUTBREAK
MAY
4th - TIM PILE MPAGB, MFIAP, EFIAP/p, FIPF
LULU - A MODERN MUSE
Tim has built up a special reputation as an art nude photographer renowned for his striking work with the top class model Lulu Lockhart who he shoots mainly in landscape environments across the world. Tim will show us how he plans, prepares and shoots his iconic images with the help of the adventurous and beautiful Lulu.
Please note: this talk includes nude images.
CANCELLED DUE TO CORONAVIRUS OUTBREAK
11th - DAVE TUCKER DPAGB, EFIAP/s, BPE3* (with ANGIE TUCKER)
PICS WOTI LIKE
Dave and his wife will be sharing many of their favourite images comprising Infra-red, Creative, Landscapes, People and general fun shots. These include many award-winning images, some of which have been awarded international Gold medals.
CANCELLED DUE TO CORONAVIRUS OUTBREAK
17th - Club shoot at the Loughborough International Athletics event.
18th - MONTHLY COMPETITION 3: - ON THE STREET (PDI)
Judge: Peter Yeo FRPS, DPAGB, APAGB
CANCELLED DUE TO CORONAVIRUS OUTBREAK
25th - BANK HOLIDAY – NO MEETING
JUNE
1st - MEMBERS' EVENING - WATER-THEMED MACRO EVENING with MARLIES CHELL
Marlies' macro insect shoot two years ago was very popular so it's a pleasure to welcome her back for an evening where members can make water droplets look like a work of art. Marlies will bring the set-ups for the shoot and will be on hand throughout to offer advice on lighting, technique and camera settings.
CANCELLED DUE TO CORONAVIRUS OUTBREAK
8th - N&EMPF PROJECTED IMAGE EXHIBITION 2020
See the crème de la crème of digital work from 43 clubs within the North & East Midlands Photographic Federation. 445 images covering the whole spectrum of club photography can be seen in an audio-visual presentation lovingly assembled by your illustrious club Chairman Ashley. 'These are some of the best pictures I've seen in the amateur photography world' – Selector Paul Keene, FRPS
CANCELLED DUE TO CORONAVIRUS OUTBREAK
15th - MONTHLY COMPETITION 4: - INDUSTRIAL SCENES (PRINT)
Judge: Trina Fitzalan Howard
CANCELLED DUE TO CORONAVIRUS OUTBREAK
22nd - DAVID JONES – A PASSION FOR TRAVELLING
Since retiring a few years ago, David - a member of Nottingham & Notts PS - has travelled across the world capturing many fine, award-winning images which show a great talent for landscape, nature and architectural photography. David will show us the dramatic cliffs and mountains of the Faroe Islands, wild wolves in winter, and show fascinating comparisons between the landscapes of Tuscany and the Palouse area of Washington State.
CANCELLED DUE TO CORONAVIRUS OUTBREAK
29th - DAVE HODGSON DPAGB, BPE3* & JUDY HODGSON CPAGB, BPE4*
HOME & AWAY
Dave and Judy are both award-winning photographers of many years' standing and have travelled the world to capture a wide variety of people and places. In this print talk, they will show us images 'from Wisbech to the wider world.'
CANCELLED DUE TO CORONAVIRUS OUTBREAK
JULY
6th - CHARLOTTE GRAHAM LSIMPP - AN EVENING WITH CHARLOTTE GRAHAM
Charlotte is a Yorkshire-based professional commercial photographer whose work is published regularly in The Telegraph, The Times and The Observer as well on the covers of leading tourism and leisure attractions and entertainment venues. She is also the author of the photo book
Yorkshire – A Year in Photographs.
CANCELLED DUE TO CORONAVIRUS OUTBREAK
13th - MONTHLY COMPETITION 5: - DOORS, KNOBS & KNOCKERS (PDI)
Judge: Paddy Ruske
CANCELLED DUE TO CORONAVIRUS OUTBREAK
20th - MEMBERS' EVENING - LIGHTS… CAMERA… ACTION
We'll provide the lights – and a model or two - you provide the camera and we'll help with the settings, poses etc. Come along and improve your portraiture skills. As an alternative, we'll have a critique/discussion of your images in the upstairs boardroom.
CANCELLED DUE TO CORONAVIRUS OUTBREAK
27th - ALAN ANGEL FRPS - TRAVELS IN BLACK & WHITE
Alan is a passionate black & white photographer who achieved a Fellowship with the RPS through his portraiture. For this print talk, he has selected four different countries he has visited and converted the photographs he took to black & white 'to prove that monochrome, in some instances, make for a far stronger image.'
CANCELLED DUE TO CORONAVIRUS OUTBREAK
SUMMER BREAK (AUGUST & EARLY SEPTEMBER)
We hope to organise a few informal outdoor meets during this time, with an annual club meal somewhere on Monday, August 24th – so stick it in your diary!
SEPTEMBER
14th - N&EMPF PRINT EXHIBITION 2020
This year's exhibition of prints is considered by some to be the most impressive set of images ever exhibited in the 65-year history of the federation. Come and view these inspiring images, presented as an audio-visual.
21st - MONTHLY COMPETITION 6: - SPORT (PRINT)
Judge: Phil Newman ARPS
28th - MEMBERS EVENING - AWAY DAYS & HOLIDAYS
Yes, I know, there is nothing quite as tedious as your neighbour showing you his holiday slides. We do it differently here. We go to interesting places and take cracking pictures. Whether you've been to Salcombe or Santorini – or you had a weekend in Barmouth or Barcelona - you are invited to give a short presentation, preferably in PowerPoint. We would like to see your photo projects, too.
OCTOBER
5th - JAMIE MACARTHUR DPAGB - BIRDS OF A FEATHER
Come and see one of the finest nature photographers in the PAGB. Jamie's knowledge and expertise in the field of avian photography has won him major awards. His preparation, perseverance and patience has produced striking studies of owls, ospreys, kestrels, kingfishers, eagles, gannets, sparrowhawks and cuckoos.
12th - DR. ANNE SUTCLIFFE FRPS, EFIAP, PPSA
TRAVELLING LIGHT
One of the most respected photographers on the club circuit takes us through her minimalist approach to travel photography, using a Panasonic Lumix. Wherever she goes, Anne creates images 'with love and attention to detail.' She also loves sharing her considerable knowledge of and great enthusiasm for photography.
Sponsored by Fotospeed
19th - MONTHLY COMPETITION 7: - NATURE (PDI)
Judge: Vin Scothern DPAGB, BPE5*, AFIAP
26th - RUTH GRINDROD - THE PHOTOGRAPHIC JOURNEY
Based in East Anglia, Ruth is renowned for her striking, sublime landscapes for which she has won many awards. As she declares: 'photography is about engaging with the landscape, feeling it and reflecting this in the image that is captured.' Ruth loves especially to engage with water so expect to see plenty of Scottish seas and lochs, Cumbrian lakes and the rivers and coastline of East Anglia. Her talks are 'very informative'… 'inspirational'…and 'illustrated with wonderful images.'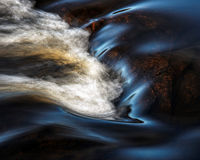 NOVEMBER
2nd - LOUISE WALTON CPAGB and GARY LANGLEY DPAGB, BPE2*
ME & MR GRUMPY
Following Gary's talk last year, his partner Louise takes the spotlight. She is a fine photographer who excels in nature, portraiture, sport, architectural and still life photography – though Gary will also present his varied images to show how they work as a team. Just don't expect him to smile…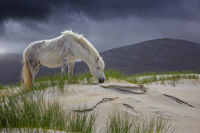 9th - JOHN CARTLIDGE APAGB, EFIAP/b, BPE5*
INK EXPRESSIONS
John has 40 years of club photography under his belt, during which time he has been an inspiring presence on the circuit, winning numerous awards for his varied and expressive photography covering the full spectrum of subject matter.
16th - MEMBERS' EVENING - AUDIO-VISUALISATION
David Gibbins – who has a CPAGB in AV – will show us how to plan, prepare, shoot and assemble an audio-visual. Award-winning sequences from recent N&EMPF AV Competitions will be shown. We'll see YOUR sequences in 2021!
23rd - THE CLAY CROSS NATIONAL 2020
AUDIO VISUAL PRESENTATION
A digital image exhibition which attracts the finest club photographers in the UK.
30th - MONTHLY COMPETITION 8: - LANDSCAPE (PRINT)
Judge: Phil Howcroft
DECEMBER
7th - JIM HARTJE ARPS, DPAGB, APAGB, EFIAP - FOTO FUSION
Jim is a highly experienced and inspirational photographer who will 'explore the fine line between reality, invention and trickery.'
14th - CHRISTMAS SOCIAL - Venue: Littleover Social Club
Come along – with partner – to enjoy a night of fun, food and quizzing. Please bring an item of food and a raffle prize and prepare to party. This event is free.
21st - CHRISTMAS WEEK - NO MEETING
28th - NO MEETING
JANUARY 2021
4th - DAVID KEEP ARPS, DPAGB, BPE5*
A PROJECT-BASED APPROACH TO PHOTOGRAPHY
David's meteoric rise from raw beginner to multi award-winning photographer in only six years is partly down to taking on projects which, says David, is 'a logical way to produce a greater number of shots with impact.' Highlighting three projects – centred on dance, athletics and boxing – David will take us through conception, contact-building, planning and shooting through to his processing techniques.
11th - N&EMPF PROJECTED IMAGE EXHIBITION 2021
See the finest digital work from over 40 clubs within the North & East Midlands Photographic Federation. 400+ images covering the whole spectrum of club photography can be seen in an audio-visual presentation voiced by your adorable club Chairman Ashley.
18th - ANNUAL GENERAL MEETING + PREVIEW OF 2021 PROGRAMME
25th - ALEX HYDE - CLOSE ENCOUNTER
Alex is a professional natural history photographer based in the Peak who shows us why he 'delights in revealing tiny details of subjects that would be missed by the naked eye.' Many of Alex's pictures are captures of moving subjects smaller than a grain of rice, requiring skill, specialised equipment and patience.